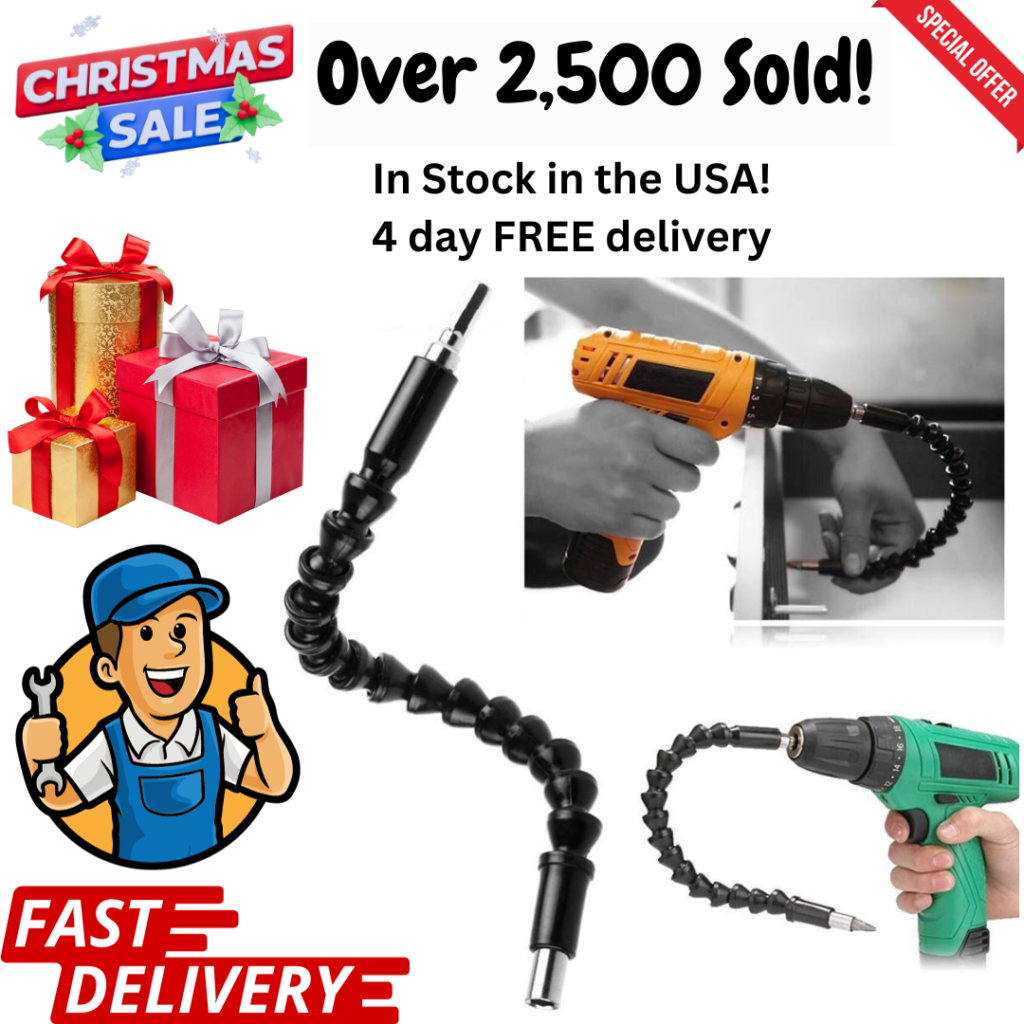 Introducing the Flexi Shaft Flexi-Shaft-Drill-Extension-1 Extension – Your Ultimate Solution for Precision Flexi-Shaft-Drill-Extension-1ing in Tight Spaces! Are you tired of the struggle and frustration of trying to reach into those hard-to-access corners or awkward angles when drilling? We understand the challenges you face, and that's why we've created the Flexi Shaft Flexi-Shaft-Drill-Extension-1 Extension, the game-changing tool that makes construction work a breeze.
Built to Last: Crafted with precision and durability in mind, our Flexi Shaft Flexi-Shaft-Drill-Extension-1 Extension is designed to withstand the toughest of tasks. The inner shaft is constructed from high-quality carbon steel, ensuring it can handle the rigors of any job. The outer layer is made of flexible, performance-made plastic, offering a perfect balance between strength and flexibility. This combination guarantees that your tool will remain in top-notch condition, even after countless applications.
Universal Compatibility: One of the standout features of our Flexi Shaft Flexi-Shaft-Drill-Extension-1 Extension is its versatility. Equipped with a 1/4-inch hexagon drill bit, it effortlessly fits into a wide range of devices, from hand drills to electric drills. No matter what equipment you're using, our extension is here to streamline your work, making it more efficient and precise.
Team Player: Our Flexi Shaft Flexi-Shaft-Drill-Extension-1 Extension isn't just limited to drilling. It's a true team player in your toolbox. It seamlessly pairs with small wrenches, cordless screwdrivers, pneumatic screwdrivers, torque drills, and electric screwdrivers. With this extension, you have an all-in-one solution that adapts to your needs, no matter the task.
A Handyman's Dream: Are you tired of having to disassemble furniture or counters just to drill a bolt into the right place? We understand that this can be both time-consuming and unnecessary work. The Flexi Shaft Flexi-Shaft-Drill-Extension-1 Extension is your much-needed helping hand, allowing you to get the job done without the hassle. With this tool in your arsenal, you'll be able to handle drilling tasks with unparalleled ease and precision.
Say goodbye to the frustration of tight spaces and difficult angles. Make your construction work simpler and more efficient with the Flexi Shaft Flexi-Shaft-Drill-Extension-1 Extension. It's the tool that every handyman and DIY enthusiast dreams of having in their toolkit. Don't miss out on this game-changing solution – order yours today and experience the difference for yourself!
Ordering has never been easier! To get your hands on our Flexi-Shaft-Drill-Extension, simply click on the "SHOP NOW" button, and you'll be seamlessly redirected to our convenient order page. It's a quick and hassle-free way to secure the products you want. Shop with ease and confidence, knowing that your purchase is just a click away.
Please note that our exclusive offer is available exclusively to our valued customers in the USA, so make sure you're ready to take advantage of these incredible savings.
Rest assured, your payment is safe and secure when you use our trusted credit card processing service provided by Stripe. We prioritize your privacy and security, so you can shop with confidence.
Don't wait any longer – this incredible deal won't last forever! Order now! Start shopping and enjoy the ultimate savings this Black Friday and Cyber Monday. Your dream items are just a few clicks away.
Frustrated by the challenges of reaching tight corners and difficult angles while drilling? Say goodbye to the struggle with our innovative solution – the Flexi Shaft Drill Extension. It's a game-changing tool that simplifies construction work like never before.