Introducing the Agora Bin – Set of 2: Your Eco-Friendly Storage Solution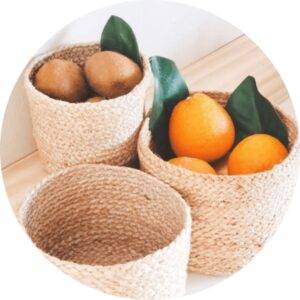 Elevate your home organization game with the Agora Bin – a set of two charming and eco-conscious storage baskets that bring the breezy, beach house style to your living space. Crafted with care from 100% jute, these baskets offer a natural and casual feel, making them the perfect choice for tidying up odds and ends, whether it's plants, laundry, toys, or anything else you need to keep in check. Durable, eco-friendly, and featuring a neutral color palette, our Agora Bins are ready to tackle clutter and help you create a more organized and serene home environment.
Support Fair Trade with a Purpose Our commitment to fair trade is at the heart of the Agora Bin. Each of these handwoven baskets is a testament to the skill and craftsmanship of our artisan partners, who earn a fair wage for their work. We ensure that their compensation is not diminished by travel expenses, childcare costs, or haggled prices. By choosing our handcrafted Agora Bins, you play a vital role in supporting artisans in low-income communities and contributing to improved access to education and healthcare.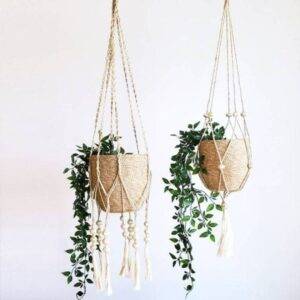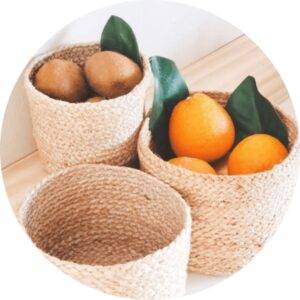 Make Your Home Greener Agora Bins aren't just storage solutions; they're eco-conscious alternatives to plastic planters and disposable paper bags. These baskets effortlessly infuse a touch of handmade elegance into any contemporary space. Plus, gifting presents in Agora Bins allows recipients to reuse them for closet, office, or pantry organization, promoting sustainability and reducing waste.
How to Care for Agora Bins Caring for your Agora Bins is simple. Regularly dust or vacuum the baskets, and if necessary, wipe them down with a damp cloth. In case of water damage, ensure proper drying. It's also important to keep them out of direct sunlight to prevent color changes and fading.
Why Choose Agora Bins? Features & Benefits
100% Eco-Friendly & Sustainable: Agora Bins are crafted from 100% natural jute, ensuring eco-consciousness in every weave. The handcrafted nature results in unique variations in color and size, adding character to each basket.
Multi-Functional Design: Agora Bins are not just for storage. They make for delightful boho indoor planters, elevate your storage solutions, and bring a smile to your face when you take that freshly laundered load out of the machine.
Handmade & Durable: These baskets are expertly handwoven by women participating in a Fair Trade program in Bangladesh. Their craftsmanship ensures that Agora Bins can withstand the demands of a busy household.
Ideal for Any Interior: Agora Bins seamlessly integrate with various home decor styles, from rustic farmhouse aesthetics to modern minimalism, and everything in between.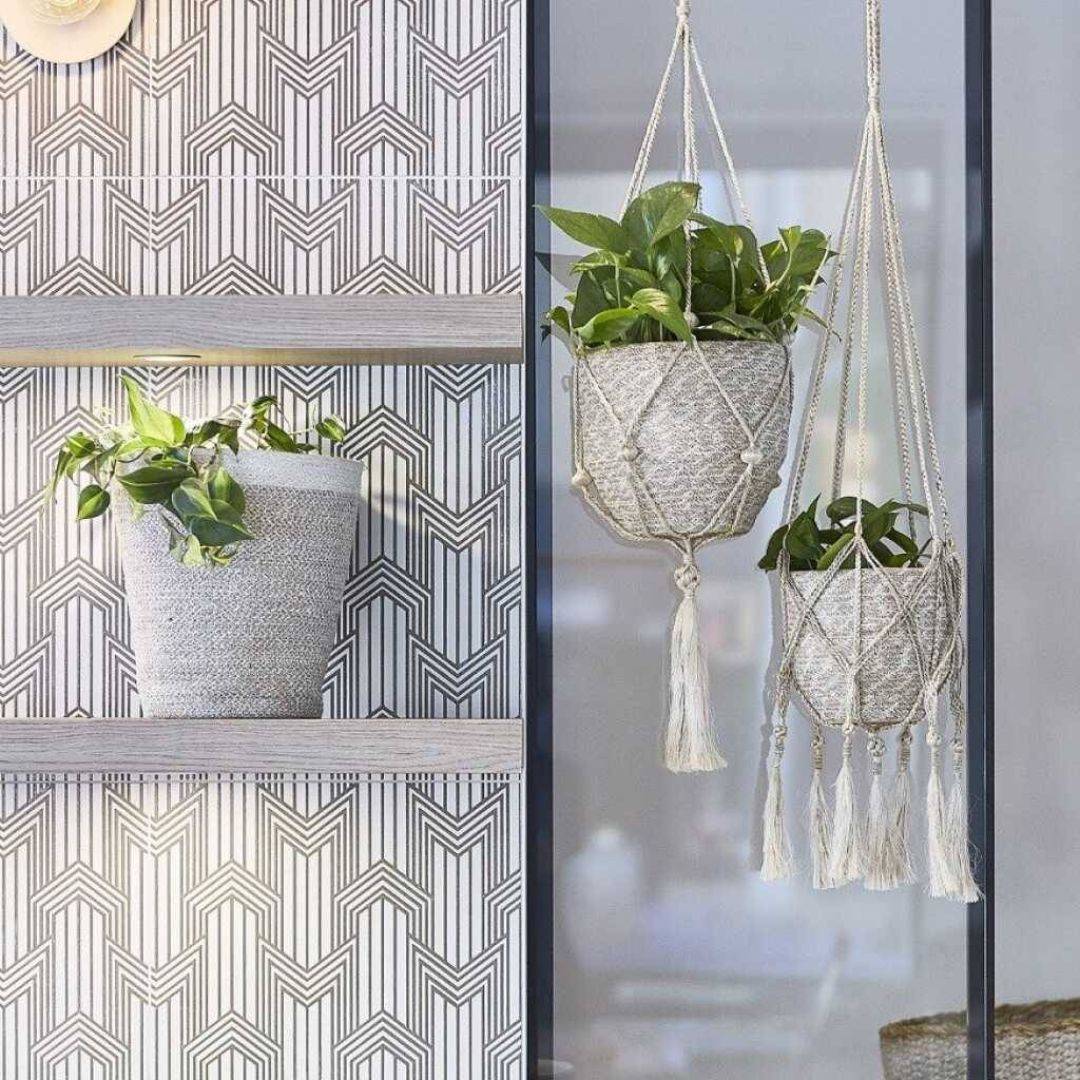 Agora Bins Details
Colors: Natural, White
Approximate Size:

Large (L): 7 inches tall x 8 inches round
Small (S): 6 inches tall x 6.5 inches round

Weight: 1.06 lb
Act now! This amazing offer is only available for a limited time. Place your order today and seize the outstanding savings this Black Friday and Cyber Monday have to offer. Your desired products are just a few clicks away, so don't delay any longer.
Elevate your home organization, support fair trade, and make an eco-friendly choice with the Agora Bin – Set of 2. Embrace the natural, casual charm of jute and add a touch of sustainability to your living space.